What are Logbook Loans?
Logbook Loans are loans procured when you seek a loan facility and use your car as security. It is sometimes possible to even use a number of logbook loans to secure a singular loan facility.
Why are logbook loans becoming so popular?
Logbook loans are quickly emerging as one of the fastest growing categories of loans in Kenya and for two main reasons; speed and convenience. Many logbook loans are processed in 48 hours or less. Further, all that is required for such loans is simply a logbook and not much else. Thus many car owners find that securing a logbook loan is one of the easiest available channels to consider when cash trapped. However, it is important to note that logbook loans are not as straightforward as they seem. In other words, not all logbook loans are as similar as they look from face value. As a borrower , you need to be careful when deciding which logbook loan provider to consider and why you are considering them.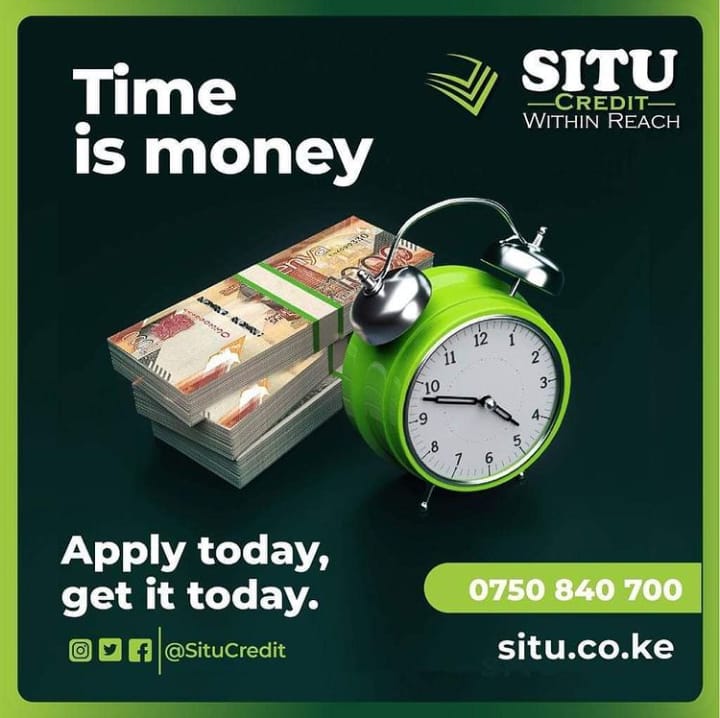 What is the process of securing a logbook loan?
Identify lender
When someone is interested in a logbook loan, the first step is to identify which provider they want to procure the loan from. There is an increased number of logbook loan providers in Kenya and hence the prospective borrower has quite a task to sort and settle on their preferred one. Many of them promise the same thing in general, quick turnaround time and affordable interest rates. This is because they understand that most borrowers like to hear these specific things. But the truth is that there is more to logbook loans than just turnaround time and there is more to interest rates than simply 'affordable.' Which is why choosing which lender to go with is actually a very key decision of the whole loan application process.
Share details of vehicle
After identifying the logbook loan provider, the prospective borrower will approach the client. They may call them or fill a form online. Thereafter, the borrower will share the details of their vehicle . The year, the make and the model of the vehicle are the main items that lenders are interested in. At this stage , the logbook loan lender should be able to already decide whether your vehicle will qualify or not. Some lenders for example insist of cars that not more than a specific age. The main reason comes is because this will strongly influence the value of the car. Which brings in the second aspect of the process. Car valuation.
Car valuation
As mentioned, you shall be automatically advised by your logbook loan lender representative if your car qualifies to go to the next stage- the valuation stage. Valuation is that mechanism of estimating of the monetary worth of an asset at a specific time for a specified purpose. It is done by a professional known as a valuer.If required to value your car, you shall be directed to take your car to a valuation expert.
Most logbook loan lenders have their own panel of valuers. Because this service is provided by a third party, you may be required to pay a small fee to have your car valued. Car valuers look at various aspects of the car to identify its current value. The model of the car, the age of the car , the resale value of the car and the current condition of the car. All these factors are very important to ensure that the car gets a reasonable value. For example while certain models of cars are expensive to buy when near new, they have poor resale value. Hence while two car models may be valued the same, one may qualify for a lesser loan than the other because it has a better resale value down the line.
In general , especially in Kenya, Toyota cars are the most popular car model. They are affordable to procure and retain their value in the long run since they depreciate slowly. Many logbook loan lenders will thus very much prefer to deal with Toyota cars as the collateral of choice and will probably offer higher loan values as a percentage of the value for these cars.
On the other hand, European luxury car brands are very expensive to buy when relatively new. They however lose their value pretty fast in the Kenyan market. This is because, many of them are thought to be expensive to maintain in the long run and hence many people avoid buying older luxury car models. Hence, even if you the value of the Mercedes Benz or BMW is equivalent to the Toyota value, many lenders will tend to look favourable at the Toyota. In the end, should the lender be forced to reposes the car, they would wish to have a model that is much easier to offload – the market determines how lenders look at these collateral.
Efficient Logbook loan lenders get the car valuation process done in a relatively short time. Many have their chosen panelists on the ready and sometimes can get the process completed in as little as 30 mins or 1 hour.
Share other details
Having gotten car value, the logbook loan lender will now seek other details from the borrowers. Mostly, they may seek your bank statements, your Mpesa statements and also check your CRB rating. These statements are important to help assess your capacity to repay the loan. The CRB level on the other hand gives the lender an idea about your character when it comes to repaying loans.
Lending with a negative credit history
While many lenders will still lend to you despite your negative credit history, you may find yourself qualifying for a lower loan value and getting a slightly higher interest charged to help the lender manage your risk. The important thing however is that , unlike many mainstream lenders who will not even touch your case with a 30 feet long pole, many logbook lenders will actually consider your case and give you some financing.
Check how much client wants vs how much they qualify for
With all these details accurately shared, the lender has all the information to assess your loan request verses how much you actually qualify for. For instance, if you have a Toyota car, 2014 model valued at Kshs 1,000,000, with a fairly good credit history, a lender may grant you up to 70% of the value of that car, which is a Kes 700,000 loan. This means that if you want a lesser logbook loan amount, say, Kes 500,000, then you are within the qualifying window .
Determine the interest rate
After the amount of logbook loan is determined and approved, the other point to be determined on the logbook loan is the interest rate charged. There are two types of interest rates: reducing interest rates and flat interest rates. Flat interest is normally, at face value much lower than reducing interest rate. This is however hugely deceptive.
This is because flat interest rates are normally charged on the 'total amount of the logbook loan' and is calculated for the whole tenure. For example , if one is charged an interest rate of 1% per month, over one year, the total amount of interest shall become 1% x 12 which is 12% of the total loan amount. If this is to be over two years, for an amount of say 100,000, then ever year shall accrue an interest of 12,000/- meaning you shall pay a total of 12,000/- x 2 which is 24,000/- interest.
On the other hand, reducing interest rate, which is also referred to as reducing balance interest rate on the other hand, is calculated every month on the outstanding amount. That means if you prepay more money than you had planned to be paying, you reduce the principal and automatically reduce your interest significantly.
But even if you do not pre pay, assuming you borrowed 100,000 over 2 years and you plan to be repaying a total of 50,000/- every year. On 12% per year reducing interest. Then over the first year , the interest shall be 12% of 100,000 which is 12,000. But the second year shall be 12% of the balance 50,000 which is 6,000. Thus the total interest shall be 18,000. As you can evidently see, when compared point for point, reducing rate is significantly cheaper.
That is why most lenders adjust accordingly to add a higher margin on the reducing interest rate so that they can balance their returns.It is important if you are applying for a logbook loan to make sure that you get your calculators out and do the maths. Do not worry if the maths is too complicated for you though. You can get plenty of online calculators which can help to guide you to get the final tally.Don't just assume the reducing rate is lesser. Calculate and confirm that is the case.
Signing loan terms and the disbursement process
After determining the interest rate , there shall be also a couple of other additional terms which will make up the overall loan terms. These in totality will make up the loan offer which the lender shall give you to sign. You shall also need a witness to execute your contract. There will also be a lawyer to help legally execute the offer. After this has been signed , you should be able to get the loan disbursed within a few hours. Mostly, this can be wired through RTGS. Some lenders write physical cheques ( which are opened to be cashed at the counter). The whole process from application to disbursement can take anything from one to two days.
Someone promising a logbook loan in 2-6 hours? That's not very likely.
However, be wary of any lenders who promise to deliver the logbook loan at dazzling speed of 2-6 hours. It is not possible to do the proper due diligence and disburse a loan within such a short time frame unless the lender makes an assumption you are a high risk category and charges you the highest interest available. The slight delay is important to ensure that the lender gets enough data to make an informed decision and give you the best available deal you can get. You would rather be patient for a few more hours but save significantly on interest payment.
Caveat Emptor- the devil is in the details
This is Latin for 'Let the Buyer beware'. This is very relevant especially when it comes to signing logbook loan agreements. As a borrower, you should always note that the real danger in your loan is not the obvious items but rather the hidden details. It is always important to consider what is not 'popping on the eye' as you sign the dotted line.
There are a number of hidden terms that you should look out for even as you sign your loan.
Penalties for late payment and default
Once you have taken your loan, your instalments become due the following month and will continue accruing for the period of the loan. While you will may have no trouble paying your monthly instalments, you may find that along the way, you get that odd month where you delay your payment and fall into default. It is important to specifically read exactly what is the duration you are given after the loan is due before penalties start accruing. It is also important to identify what is the amount of penalties charged and if it is reasonable. If you have a long loan tenure, it is not if you shall default, it's when you shall default and hence it is important that you prepare well for that eventuality.
a)Penalties for early payment/ ease of buy off
Along the way, you may get all the money due and wish to pay off your loan. Or you may get another loan provider who may be cheaper and wish to buy off your loan. Does your lender allow you to prepay your loan without charging you punitively for that action?It's fair to take into consideration that once lender books a loan, they make certain interest projections which impact their forecast profits and budgeting. Thus, it is only natural for them to be a bit hesitant to simply allow you to transfer your loan to another lender.
That said, it is still critical to note that it is your right to terminate the loan contract whenever you wish to for as long as you adhere to the provisions available for doing so. There will definitely be a charge for pre-mature loan payment but this penalty needs to be a reasonable one. This is also where the interest type you took at the beginning starts to apply. It is easier to walk away from reducing balance contracts that flat rate contracts. Hence it's always to ensure you get a provider who takes this into consideration ab initio.
You might also get a lender frustrating you but not giving you your statements outright or telling you that your statement is only valid for a day. Or charging you exorbitantly to get your loan statement. All these are red flags that the lender is being keen not to let you leave and hence it is important that whenever you can , you seek clarification on this matter as clearly as possible, preferably even before you sign your contract.
While you may be very desperate for a loan approval, be ready to walk away from a contract that will tie you into a worse predicament that you are currently in. Logbook Loans are supposed to come and help your problems, not become an extra problem for you!
b)Overall cost of loan
This is a very tricky proposition. Whenever you take a logbook loan, or any other loan for instance, there are always processing costs of the loan to consider. These include costs like marketing (it costs money to get you to know about the loan provider), legal ( it costs money to execute the contracts), valuation, ( the lender needs a valuation report to know how much loan your vehicle can guarantee), tracking ( the vehicle has to be tracked to protect the interest of the lender, this service is provided by a third party who charges the lender) and even insurance (the loan has to be insured by the lender to incase of something happening to the borrower e.g. death or disability such that the borrower is unable to repay the loan).
While these are reasonable charges to be levied, its's the amount levied that differs from one lender to another. Some lenders add this amount of levies on the loan, others deduct, while others require you to pay upfront. It is important that whatever option you decide to use, the overall cost of loan must be fair and reasonable. You should factor in into your numbers and interest as you come up with the overall cost of the loan and determine if it makes good financial sense to you.Always remember , some of these terms are not written in stone. Feel free to negotiate your offer and give logbook loan the lender reasons you feel that a certain term be altered in a certain way. Most lenders will listen to reason and open to negotiate.
c)Ability to restructure
The Covid-19 pandemic led to a lot of people's normal earning capacity being hampered. Many had to approach their financing partners to restructure their loans and were surprised to find that their contracts did not make such provisions. Hence, many ended up being distressed. This brought to the fore the importance of discussing restricting components as part and parcel of your loan contract. It is best to negotiate such eventuality before it occurs when you are not desperate and have not yet fallen to default since you still have an upper hand. Remember, the best time to negotiate anything with your logbook loan lender, is before you sign any dotten line, not after.
( Read more about debt management here)
Other tips
There are also a few other pro tips to put into consideration when applying for logbook loans in Kenya to avoid getting into loan trouble.
Pre-paid cheques
Some lenders will require you to sign prepaid cheques and leave it to them to last the whole period of the loan. The trouble is, sometimes, they may not bank these cheques on time which may lead to a default on your account. It is recommended that even after leaving them these cheques, you either get an assurance from them that they shall bank in a timely fashion or take initiative every month to follow up with your relationship person. Also, make a point of following up with your bank to avoid a cheque bouncing because of lack of funds. This can bring you double penalties on both your bank as well as your logbook loan lender.
Tracking & Insurance
For you to qualify for a logbook loan, your car must be tracked by a choice panel person from the logbook lender. Normally you shall be granted two choices , to either pay a periodic tracking fee or to purchase your own tracking device outright. Should you be granted both options, you may find buying outright to be more affordable in the long run. In the case you are not offered the option, then its's worthwhile to negotiate a rental fee you find affordable once its added to your monthly loan repayments.
The same thing applies for insurance. You have the option of taking Insurance Premium Financing as an added aspect on your loan from the same logbook loan financier. This, will definitely increase your monthly loan instalment significantly. Hence, if you can take care of your insurance yourself, this will be a relief for you in the long run.
Finally
There you go- a comprehensive guide to acquiring or understanding logbook loans in Kenya. Ultimately, the only question I haven't asked is who should you get it from? Obviously, I will make a point of highlighting the fact that Situ Logbook Loans have been structured with the consumer in mind. They are affordable, disbursed within 24 hours and have no hidden charges.
At either 2.6% flat rate or 4.5% reducing rate, the option of which interest rate system to use is left to the client to do their own maths and decide preferred option. The reducing balance method is the more popular one for flat balance due to the conveniences down the line as highlighted above.
Situ believes in transparency and giving the client total control of the loan transaction process. You should not only consider Situ for logbook loans. They also offer other services like Asset Finance , LPO Discounting and Invoice Financing.